Other clubs attempt to copy L'Sota,
We are the initiators of adult fun and partying, NOT the imitators.
____________________________________________________
It's the Hotel/Motel Dance Blast Social!


This is a totally private and secure setting where only L'Sota attendees are admitted. This is NOT held in a bar. There are no busses to take, no need to drive from the "bar" to a motel, it's all under one roof. Your personal motel room is optional.
BALLROOM
The "no smoking" ballroom is secure, private
and discreet with a large dance floor.
(not the actual set up for the dance)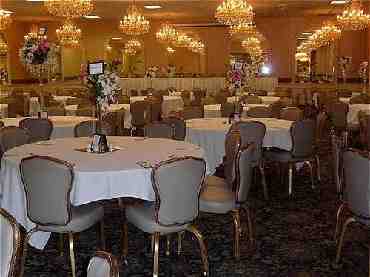 Each L'Sota Dance Blast includes an upscale private large ballroom which is convenient, clean, discreet and secure for L'Sota attendees only.

The professional DJ's with professional sound and lights play all of your favorite dance hits from the 50's through todays's rock, country, hip hop, blues and contemporary club music. Your requests are always welcome.
L'Sota's specialty and ice breaker include, L'Sota's Spoon Dance, The Ladies Only Dance, The Snowball and The Ladies Contest.
Next
L'Sota attendees may take advantage of the huge room discounts for dance night.
Room discount rates exclusively for L'Sota is usually between 69.00 -89.00 depending upon the loaction plus tax!
(New Year's Eve room rates are slighty higher)
These are top rated clean rooms. King as well as two Queen beds available for the same price.
Next
After the dance come relax, mingle and play in the
Hospitality and Group Suites until 3:00 am
These areas are Exclusively for L'Sota paid attendees Only!
Totally Private, Secure and so Sexsational!
Walk to your room, the dance, the Hospitality and Group Suites or the restaurant. In addition to what L'Sota has to offer, this location has an indoor swimming pools, a large public Hot Tub, a bar, workout area plus more. No need to go outside once you're there. Make it a 24 hour get-a-way at L'Sota.