All Dances & Party dates subject to change
* To Be Announced
Date
Function
Location
Suggested
Theme
Info
click on the pictures for information
February
*TBA
2017
Play Nights
Cedar Rapids Area
Casual
March
25th
2017
SV and L'Sota Dance
Cedar Rapids Area
Spring Attire
March
*TBA
2017
Play Nights
Cedar Rapids Area
Casual
April
*TBA
2017
Play Nights
Cedar Rapids Area
Casual
May
*TBA
2017
Play Nights
Cedar Rapids Area
Casual
June
*TBA
2017
Play Nights
Cedar Rapids Area
Casual
July
*TBA
2017
Play Nights
Cedar Rapids Area
Casual
August
*TBA
2017
Play Nights
Cedar Rapids Area
Casual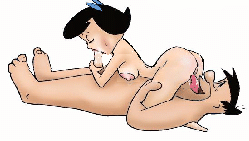 Current L'Sota members, Dance Blast only check in's for the Dance shall begin at 7:45 p.m. unless othewise noted.
Your hotel/motel check in shall begin at the time designated by the Hotel/Motel. Once registered and paid to attend the Dance, you'll be provide the Hotel number to book your own sleeping room at a discounted price.
All Pre-DANCE BLAST NEW couples and singles required orientations (approx 1 hour) shall begin at 5:45 P.M. Please be at the location by 5:30 p.m. to complete your paper work.
All DANCE BLAST SOCIALS shall begin at 8:00 p.m. unless otherwise noted. Check in for Dance Blasts close at 8:30 p.m. NO LATE ARRIVELS!
Hotel Dance Blasts are PRE-PAID events.
************************************************************
All "Play Nights" Pre- Play Nights new couples and singles required orientations begin at 7:30 p.m. unless otherwise noted. Once you have completed orientation you are ready to attend Play Nights or any L'Sota function.
Doors for current members that are attending Play Nights do not open until 9:00 p.m, and shall close at 9:30 p.m.
Upcoming and special events, etc. shall be announced at Dance Blast Socials and during other L'Sota events as well as upon the L'Sota web site. As a L'Sota member you shall be kept updated by L'Sota's ONElist.